Everyday Stranger and the Everyday Bear
Good suggestion on the naming, Simon, thanks!
This is Helen, and her new love, Luuk. We met on Thursday, October 16, in Veurne, Belgium. This is a picture of the two lovers in front of the Town Hall.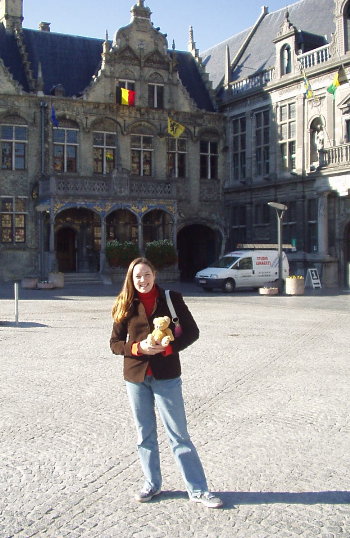 And this is a picture of that sneaky boy Luuk, in front of the cathedral in Veurne.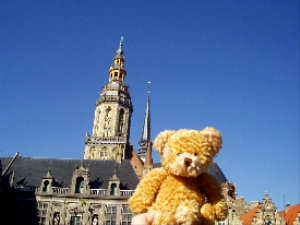 More pictures to come shortly.
-H.
Posted by Everydaystranger at October 20, 2003 04:08 PM | TrackBack